Welcome to my world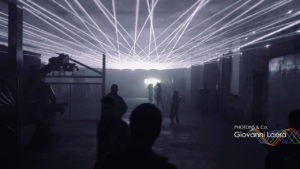 … Who am I, What can I do for you ?
First , let me introduce me , i'm Giovanni Laera , I have been present in the event sector all around the world for several years.
In charge for many events , of the multimedia part, design and look,regarding Lights, Lasers, Video …Water and special FX.
From the 3D simulation,to the plan and logostic, from the technical realization to the consulting and show programming, I will take care of your image.
I will design, and make your show , production , corporate event, theme party, concert … come to live.
I will  also , take care of the entire management for you, or your company as a partner. Bringing to you , all my experiences and giving  the best technical advices  to your team to make your event looking great.
My mission : Make "YOUR" dreams come true.